Fleet & Machinery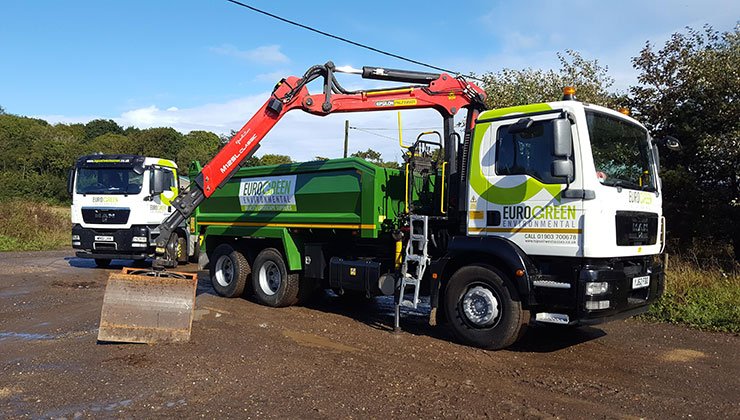 With a wide range of equipment and trucks, Eurogreen Environmental are the ones to ask to recycle your waste. Our trucks weigh between 18 and 32 ton and come in a variety of shapes and sizes; from grab trucks to tippers to hiab trucks. So, we'll have a truck suitable to deliver your products or to collect your waste in the most efficient way.

We require a minimum of 3 metres width and 4 metres height to allow access to our trucks. There may be times when there isn't enough swing space to get our vehicles to the desired spot, but our professional drivers will do their utmost to get their truck where it is needed.

We pride ourselves in doing our utmost for the environment and everyone's future. Using our on-site, modern recycling machinery we recycle and repurpose as much waste as possible and we send very little to landfill.

Soil and hardcore are separated and recycled through our treatment processes and can then be reused in lawns and gardens, patios and driveways.

Green-waste is shredded and composted with careful monitoring to make our PAS100 compliant compost to enrich tired and hungry soils and supercharge your plants growth.